FROM HAVING SOME TEETH THAT MOVE AND WITH PAIN, TO 24 HOURS LATER BITING PERFECTLY WITH FIXED TEETH
Lot of cases need express finish times in prefer to succeed.
Thanks to Cortical implantology you can go from mobile and painful teeth to fixed permanent teeth that you can eat normally and smile with confidence in less than 24h.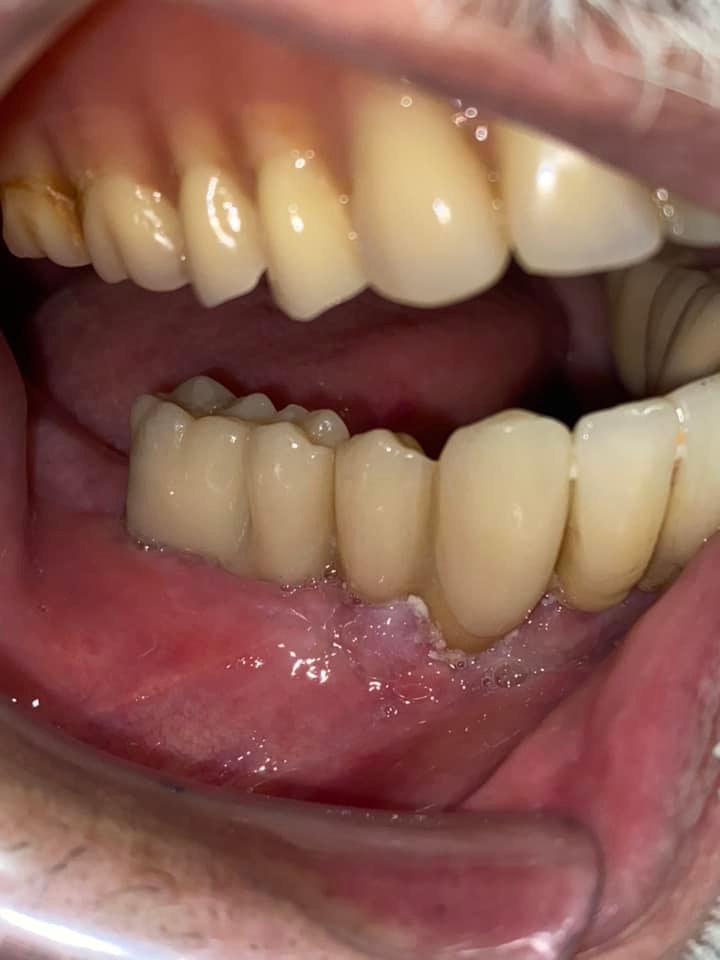 This is a case where the poor bone quality forced me to get the anchorage on a place where never loose the bone quality, the cortical chin bone, with an "incisive bypass". With the 3D imaging this technique is quite secure as you know where you have to go.
We took intraoral scans, the XXI century moulds, and send them by email to the dental
Technician, what it fast the times and patient dental experience.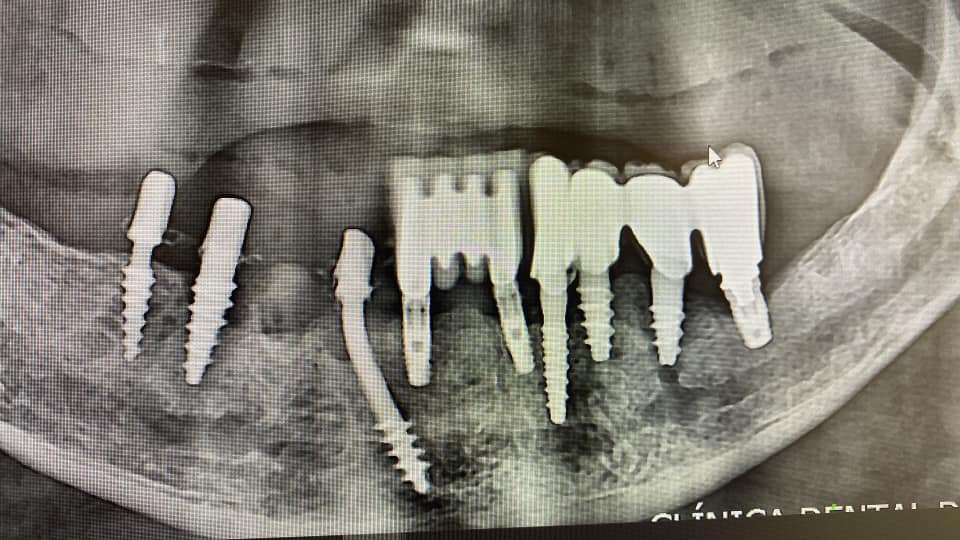 The permanent bridge was delivered 18h after.
The material chosen is HIPC from Bredent (Germany ) a Polymer lightweight and hypoallergenic, of just 1.7g. Thanks to Fernando Cabeza Griffon TPD.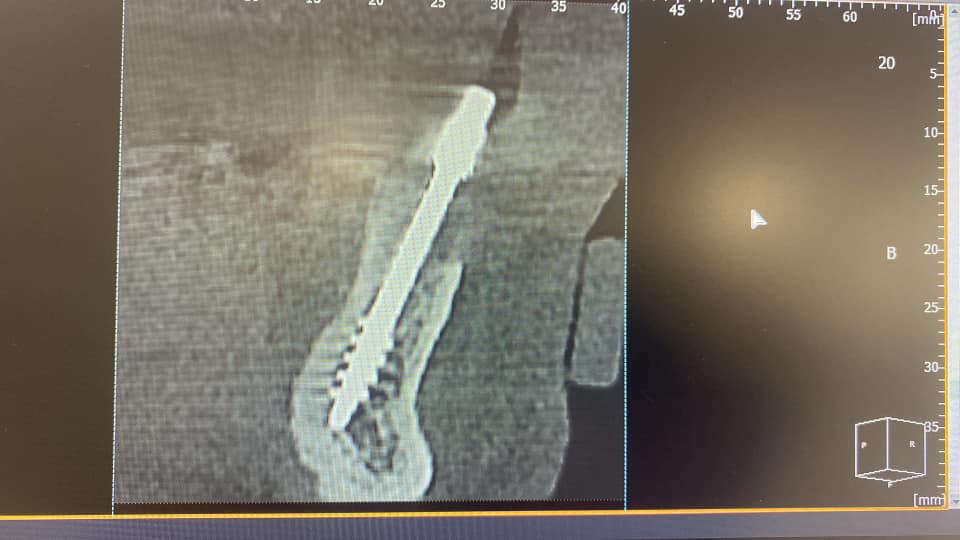 Specialist in Oral Surgery and Implantology, Endodontics and Orthodontics. COELP 755.