BASAL IMPLANTS ALONG WITH CONSCIOUS SEDATION. RESULTS IN 24H
This patient is a long term patient who has been under periodontal aftercare treatment and dealing the better and the worse with his dental phobia.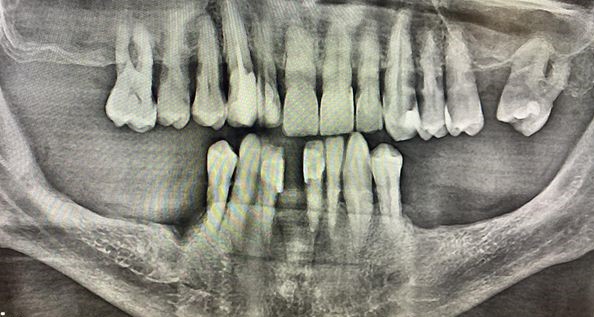 He knew the ordinary implant procedure, extractions, Bone grafts, removable full denture (he has an extreme gag reflex), wait 3 months, implants , another 3/5 months and the prosthesis.
When we talked about my cortical implant technique, and the possibility of being carried out under conscious sedation, in my office, he decided to go ahead.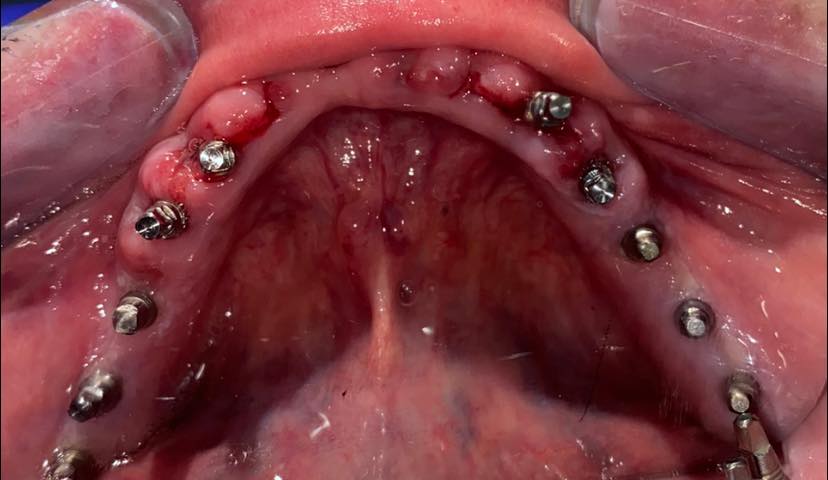 Lower Full arch of extreme difficulty at least for me, compressive implants posterior segments and 2.7 basal implants in anterior region. Long term initial bridge of PMMA Brecam Multicom , with a 20% of ceramic particles, for higher strength. As usual, 24h after surgery.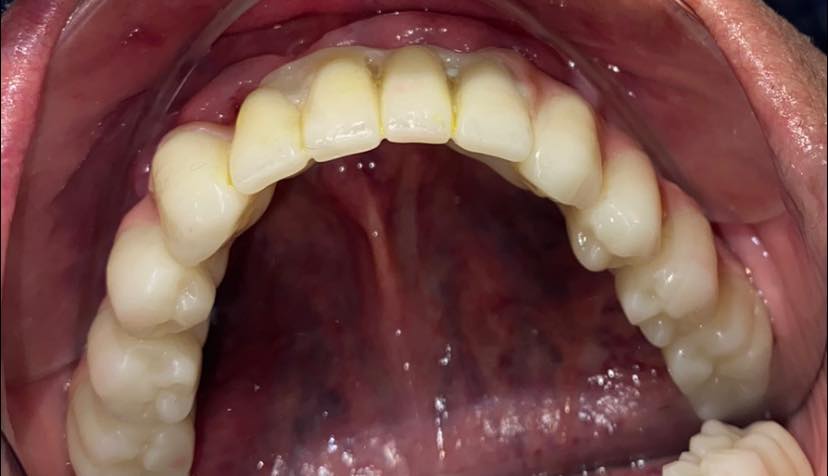 We used as well Biostimulation Laser to help faster healing and avoid inflammation. TPD super
Fer Griffon Dtg
.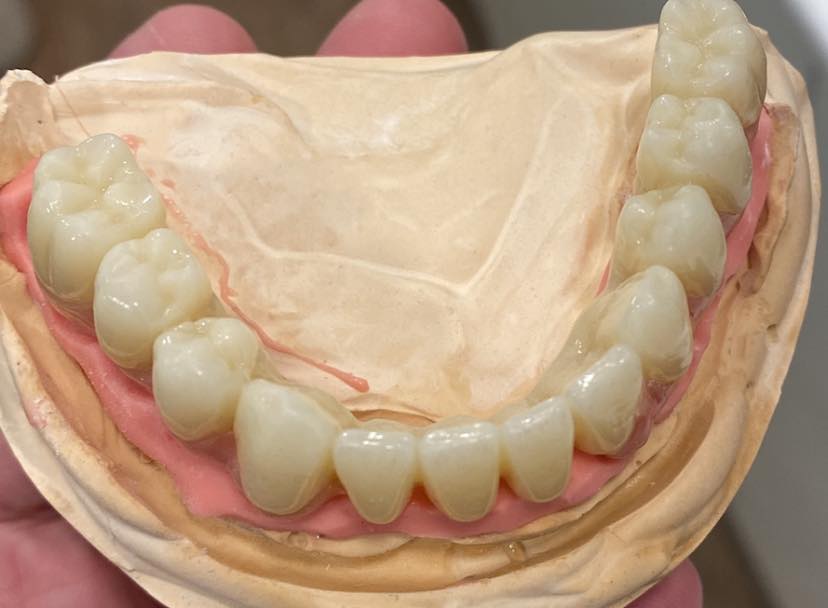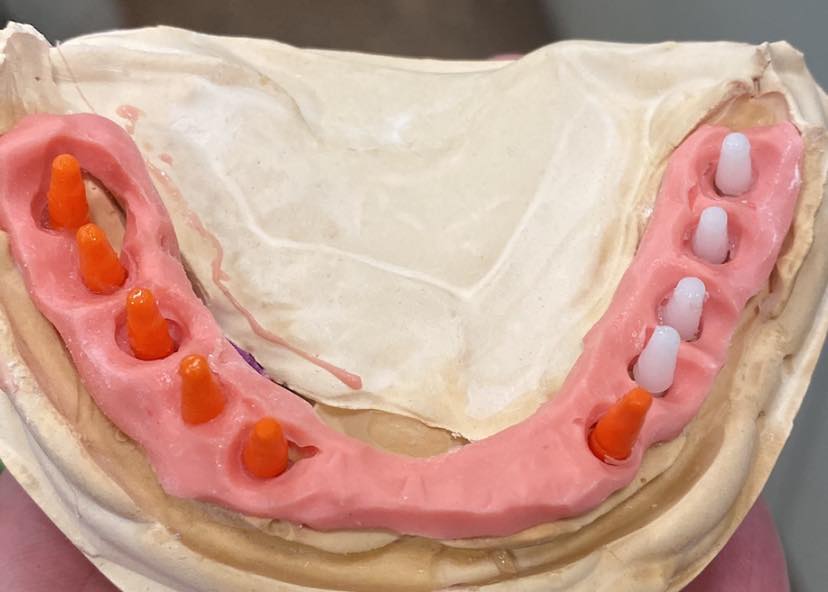 Specialist in Oral Surgery and Implantology, Endodontics and Orthodontics. COELP 755.